2017 Community Leadership Awards Banquet

The Waynesville - St. Robert Area Chamber of Commerce is preparing for its annual Citizen of the Year Award to be presented at our Community Leadership Award Banquet. This memorable event will be held on Friday, February 10, 2017 at the Stonebrooke Center with social hour beginning at 6:00 p.m. followed by dinner at 6:30 p.m. This event is held to commemorate the hard work and dedication to community exhibited by our area leaders, non-profit organizations and civic groups, and announces the Citizen of the Year. In addition to the Citizen of the Year Award, the Chamber will be presenting awards for Charitable Business of the Year, Community Non-Profit of the Year, and the Community Improvement Award.
This year seven outstanding volunteers have been nominated for Citizen of the Year. The nominees for the 2016 Citizen of the Year are Randy Becht nominated by the Rotary Club of Pulaski County, Luge Hardman nominated by the City of Waynesville and Laura Schoephorster, Pastor Charles Howard nominated by God's Agape Love Faith Church, Ursula Lebioda nominated by Good Samaritan of the Ozarks, Susan Marshall nominated by Still Useable Ministries, Don Murray nominated by the Pulaski County Salvation Army, and Pastor Charles Quinn nominated by the Pulaski County NAACP. This award is intended to recognize individuals not for a particular year of service, but rather to recognize a person who has performed outstanding and dedicated service to the community and/or towards helping others over time in the Waynesville-St. Robert area.

For more information about the Citizen of the Year and the Community Leadership Awards Banquet please contact the Chamber office at 573-336-5121 or e-mail info@wsrchamber.com.
Luge Hardman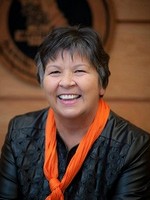 Lula Mae "Luge" Hardman is an outstanding leader for the Waynesville/St. Robert greater community. In her role as Mayor of Waynesville, she has been a strong promoter for progress and growth in our community. She has played an instrumental role in many key projects that benefit and improve the quality of life for citizens, to include the establishment of a Joint Sports Program, between the cities of Waynesville, St. Robert and Fort Leonard Wood. With the Waynesville City Council and the Pulaski County Growth Alliance, Luge has worked on projects to promote job diversity, to include the establishment of an Industrial Park and the construction of a Speculative building. She has also worked with the City of St. Robert to expand the facilities and improve the operations of the Waynesville-St. Robert Regional Airport at Fort Leonard Wood.

A native Arkansan, Luge Hardman moved to Waynesville in 1971 to teach history. She earned a Bachelor of Science in Education from Henderson State University in Arkansas and a Master of Science in Education from the University of Central Missouri. She taught American History for the Waynesville R-VI School District and retired in 2001 after 30 years. She was an adjunct history professor for over 20 years with Drury University.
Mrs. Hardman has been honored as a "Teacher of Merit" by the Missouri Historical Society; "Social Studies Teacher of the Year" by the Missouri Council for the Social Studies in 2001 and "Missouri's American History Teacher of the Year" by the Daughters of the American Revolution in 2001.
In 2015 Luge was honored by the DAR as a recipient of "Women of American History", for her outstanding contributions to local government.
In 2003, Mrs. Hardman was elected to the Waynesville City Council and began a new career in local government. She has been active in revitalization projects in the community, including the downtown renovation of sidewalks and lighting. She led the successful campaign with the National Park Service to add the Trail of Tears encampment at Laughlin Park as a site on the National Historic Trail.

In 2012 and 2016, Mrs. Hardman was elected to a four year term as Mayor of Waynesville and continues working to improve the quality of life in Waynesville.

Luge was married to the late Paul X. Hardman for 42 years. They have two children; a daughter, Ryann, who lives in Denver, and a son, Trey, who lives in Harrison, Arkansas, and seven grandchildren.
Pastor Charles Howard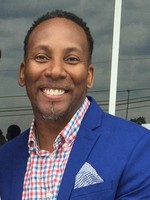 Pastor Howard is the founder and Senior of AGAPE Love Faith Church, St. Robert, Missouri.

Pastor Howard is a respected spiritual leader and retired Army Veteran and humanitarian. Pastor Howard first founded AGAPE Church on April 16, 2008. He is resolutely committed to an unconditional loving environment, outreach and is leading a culturally diverse congregation with integrity and excellence.

Pastor Howard is a licensed and ordained pastor as of March 2008 by Jesus Christ Lord of All Evangelistically Ministries from his hometown of Long Island, New York.

He has utilized his 15 years of financial management experience and has made a remarkable impact in how the ministry can help the community. He has been instrumental each year in holding a special event in the community by giving back. One year along with a partnership with the Kum & Go in St. Robert Pastor Howard gave free fuel away. The 2015-2016 school year, he started the children in the community with a new pair of sneakers. He also has given to the Feed the Children event, for back to school, and has also been the emcee.

Pastor Howard has been asked to be the guest speaker at the 2014 NAACP State Conference, which was sponsored by Pulaski County in Rolla, MO with an attendance of members from as far East as Illinois, to as far West as Kansas. He was then requested by the St. Louis State Conference to be the Guest Speaker at the Martin Luther King Day Celebration. He was also asked to open the Ceremony for the 2016 Juneteenth Celebration.

When the Community was in disorder with the shootings of Police Officers in St. Louis and across the country, Pastor Howard was instrumental in assisting the NAACP with a prayer vigil that was held at the St. Robert Municipal Center this year; his outreach to the other community Pastors made the event a success.

This year Pastor Howard was asked by Mayor Hardman to emcee the Tiger Nation Basketball game that was held at the Waynesville High School. As well he was also asked to sit on a board regarding implementing the AAU team with a feeder into a semi-pro overseas basketball league. He also participates yearly in the Muscular Dystrophy lock up event.

Pastor Howard has performed numerous baby dedications, baptisms, and weddings to church members, family, and friends near and far. He has a very good rapport with the youth and they trust him. He recently was asked to emcee for the Teen Summit, along with Mayor Luge Hardman, Jimmy Bench, Mental Health Professional Donna Ferguson, a gentlemen from the recent shooting in Ferguson, MO, and the Principal of Waynesville Middle School, which was held on November 12, 2016, by Still Usable Ministries, and the youth opened up to him.

Pastor Howard has spent hours with the elderly holding prayer services at the various nursing homes in the St. Robert, Waynesville area as well as in Lebanon, MO.

Pastor Howard encourages the congregation to have a monthly theme to give the local food pantry every month that suits the communities need.
Pastor Howard, along with some of the members of the congregation, volunteer time for the Salvation Army Ring the Bell Campaign.
One of his favorite sayings it that "he leads by example." One thing is he wants us all to do is just give a little bit of our time, so no one has to do a lot.
Don Murray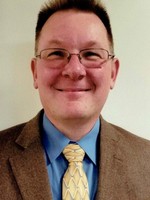 Serving, that is what Don Murray had dedicated his life to. Serving his family, his community and his country, doing whatever he could to make life better for all.

Born in Highland Falls, New York to a military family, Don joined the U.S. Army in 1983 as an offset pressman. He has had several unique assignments. He was recruited and then assigned to the White House Communications Agency and served under the administrations of Presidents Regan, Bush, and Clinton. One of Don's duties was traveling on the advance team for the President and Vice President, setting up worldwide communication networks. He was also a member of Bright Star 99 in Egypt, and served as First Sergeant of the 320th Engineer Company in Iraq.

Don retired in 2008 as a Master Sergeant. Among his many awards and decorations are the Bronze Star, Defense Meritorious Service Medal and the President's Service Badge. In 1999 he was selected as the Presidential Radio Technician and Communication Installer of the Year.

Don and his wife Cecilia along with daughter Grace and son Ezra settled in the Waynesville, St. Robert area. His older daughter Elizabeth is a nurse in North Carolina. He immediately began serving his community. Don is a member of the Rotary Club and served as President 2014-2015. Under his leadership, the Rotary Club became a major supporter of the Snack in a Pack program, where our local children are assured by receiving nourishment during periods when school is closed. He was instrumental in providing water filters to members of a mission going to Mozambique, Africa. Don was awarded two Paul Harris Fellow Community Service Awards from the International Rotary, for his support of the Rotary Foundation. He served on the Salvation Army Board for the past six years and it has become a tradition that he and his family ring the bell on Christmas Eve; his idea of adding an extra lock to the collection kettles has saved wear and tear on the kettles.
Don is a "jack of all trades" for the Waynesville - St Robert Chamber of Commerce, i.e photographer, mover of heavy furniture, maintaining communication equipment and anything else asked of him. He is a graduate of the Leadership Pulaski County (Class of 2015). He has served eight years as an election judge, first helping handicap voters and presently as precinct supervisor. For the past three years Don has been the first Sunday Chef for the VFW 3168 in Buckhorn. The Waynesville-St Robert area was blessed when Don chose to retire here.

Ursula Lebioda
Ursula is the current chair of the Genesis Event Planners team. Genesis is a ministry of Good Samaritan of the Ozarks and provides safe shelter for women and children who are victims of violence. The Event Planners main purpose is to provide financial support, through fundraising events, which are earmarked to meet needs at the shelter. In the more than 6 years that Ursula has been a member, co-chair and now chair of the Event Planners, she has directly contributed in raising more than $48,000 for the operation of Genesis! Ursula's passion for helping those at Genesis has brought other community members to join the Event Planners, thereby increasing the assistance we receive.

Ursula, originally from Chicago, has lived in the area since 1997. She is a graduate of DePaul University where she earned her Bachelors of Science in Business Management and received her MBA from Webster University. She has been in the restaurant and hospitality industry for over 19 years. Ursula and Jake, her husband of 13 years, love the beautiful quint town that surrounds Fort Leonard Wood and they currently reside in St. Robert. She is very family oriented and a dedicated mother of 2; Viki (10) and Patrick (8). She is a very involved parent who volunteers with the Girl Scouts, Pulaski Young Marines, soccer activities and school events.
For the past 7 years, Ursula's efforts to showcase Pulaski County have been remarkable! As a result of her keen insight into international marketing she has been a strong voice for marketing Pulaski County Route 66. Her warm hospitality allows her instant connection with international visitors that travel from around the world to see America's Highway and the home towns along Route 66. She has volunteered countless hours ensuring our guest felt welcome in America's Heartland.

Ursula's leadership in the downtown business area has been pivotal in the success of the numerous events created in the past 10 years in downtown Waynesville. Her leadership and direction inspired the creation of the Route 66 festivals and her business revitalization has created at least 10 new businesses resulting in a downtown square that make residents proud.

For 10 years Ursula has coordinated with Soldiers, Airmen, Sailors and Marines on Fort Leonard Wood to serve a home cooked meal to those who are in the barracks during the holidays; typically feeding 250 warriors each year.

From the Taste of Pulaski County to the Chili Cook off, Ursula's involvement and leadership in our community is endless……. She works tirelessly for our community to be better and we all benefit from her actions. Her passion, drive, commitment and investment in our community will have a lasting impact for decades to come.
Susan Marshall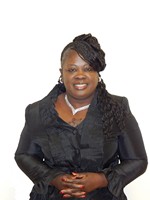 Pastor Marshall gives unselfishly. If you ever hear of a need, you will also hear that Susan Marshall was there to assist. All that she does is not to gain accolade, but because she understands that this is her God-given responsibility. Susan has earned 3 Master's Degrees from Webster University (Human Resources Management, Leadership and Management and Human Resources Development) and is currently a Department of Defense employee.

Susan is a go getter and empowers others to be the same. She is an organizer, motivator, and an equipper that empowers people to work at high levels of excellence and efficiency. Most notably she has organized a ministry that has transformed into a movement named "Still Useable Ministries". This ministry is an interdenominational, multicultural outreach that reminds us that regardless of how bad our past maybe God still desires to use us. This movement initially focused on issues that were unique to women, young ladies and girls, but has now become very instructional in the lives of men and boys. The ministry has sponsored personalities from across our nation to offer instructional and motivational messages to the participants. Due to Susan's commitment to our military service members that are suffering from PTSD, she and the ministry were featured on a National/International Television Show that reached over 120 million homes.

Over the past 14 years as an active member of the community, Susan Marshall and Still Useable Ministries has sponsored a Feed the Children Back to School Extravaganza that has provided more than 7,000 families with a week's supply of food, bottled water, and personal hygiene products. Each child in attendance also received free haircuts, dental exams, eye exams, finger prints, and a day of fun activities. Ms. Marshall has gained the support of Family Member Program, Lions Club, as well as, local police and fire departments that have provided parents with valuable information during this event. This outreach also provided book bags and school supplies to over 10,000 children, helping to prepare them for the school year.

In addition Susan has spent the last 14 years ensuring the residents of Sunset Village Nursing Home have Christmas, Mother's Day, and Father's Day gifts. She is responsible for over 50 local high school girls receiving the Still Useable Ministries Scholarship. Susan also sponsors a yard sale in which every item is free. In the past 5 years, members of the community have been blessed with much needed furniture, appliances, clothes, shoes, and much more. She is also intimately involved in supporting the local women's shelter with meals and toys for the women and children residing therein.

This past year, Susan sponsored a free Christmas meal for people who could not afford or just didn't want to cook; more than 150 residents were blessed by the meal. For the past 13 years, she has made sure that service members in need had Thanksgiving baskets for their families. She volunteers many hours with the local schools, youth sports, and if the aforementioned is not enough, she is training as a Court Appointed Special Advocate (CASA) to be a voice for children in the foster system. Susan Marshall is dedicated to this community and its citizens. She responds anytime and anywhere she is called upon to serve. She is the mother of two, Tiffany and Ashlee and the Nana of three, Aarie, Caleb, and AJ.

Pastor Marshall is serving as the Pastor of Still Useable Ministries Church in St Robert. She leads a very vibrant congregation with a multi-dimensional ministry and ensures we live out the commandment to "love thy neighbor".

Susan believes the only time you should look down on someone is when you are lending them a hand to get up!
Randy Becht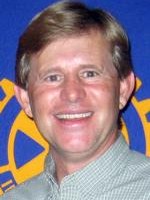 Mr. Becht is a successful local businessman who is active in our community in many ways.

Randy has served in various capacities at our local Rotary Club of Pulaski County. He is always willing to serve and a champion for helping young people achieve their goals. In this capacity, he has served as the chair for the Rotary Club Youth Services Committee for many of the recent years. Each year, the Rotary Club takes a group of outstanding students to Jefferson City to tour the state capital for Student Government Day. This is a formative experience for many of the students. Randy is instrumental in facilitating and chaperoning this trip.

Randy is also involved with the annual Waynesville/St. Robert Veterans Day Parade. Thanks to his efforts, the Rotary Club of Pulaski County is able to have a float in the parade each year. Randy is instrumental in organizing the float and recruiting volunteers to help on parade day.

In his spare time, Randy enjoys the outdoors. He is an avid hunter and fisherman, and loves helping others achieve their dreams of pursing recreational activities through his real estate business. Randy is actively involved with the Waynesville/St. Robert Chamber of Commerce, serving on the Economic Development Committee, and has been a presenter for Leadership Pulaski County.

Randy and his wife Debbie have been married for over thirty years and proud to call Pulaski County home.
Pastor Charles L. Quinn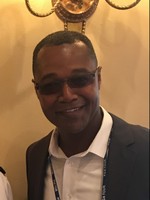 Pastor Charles L. Quinn served our nation for twenty-five years as a soldier in the United States Army. He retired as a First Sergeant in 2006. He has been a resident of Pulaski County for over 10 years.

Pastor Charles L. Quinn is the Founder and Pastor of the Manna-Fest Destiny Ministries in Dixon and St. Robert. He has also hosted and led numerous marriage seminars and counseling sessions in which restored many marriages and bettered family relationships.

Pastor Charles L. Quinn has volunteered numerous hours working with at risk students at the Agape Boarding School for boys in Rolla Missouri. He is also a former AmeriCorps worker, and primarily focusing on the Alternative School Program and underachieving students. He worked on an after school mentoring program at both the middle school and high school, and was also involved in the Snack in a Pack program. Pastor Charles L. Quinn also chaperoned many trips to the Missouri State Capital for Student Government Day, and help coordinate and sponsor the Waynesville High School Interact Club.

Pastor Charles L. Quinn provides free counseling at the Genesis House, appointed Counsellor and Provider for non-traditional marriages, volunteers hours at the Good Samaritan Resource Center and also for the annual Muscular Dystrophy Association.

Last but not least, Pastor Charles L. Quinn nominated and assisted several students in attending the Missouri's Rotary Youth Leadership Awards Camp, he is also a Spiritual Advisor for the Pulaski County Branch of the NAACP, Vice President of the Board of Directors for the Missouri Veterans Cemetery at Fort Leonard Wood Missouri, he is also a board member of the Pulaski County Rotary Club and Founder and CEO of Pulaski Peak Potential LLC, and a member of the Waynesville R-VI School Board.

Pastor Charles L. Quinn is a role model for excellence in service to our community. His passion is clearly helping people to realize their greater potential.